About
A Kiwi at heart yet I grew up in Sydney where my passion for travel and photography began. I love going back to New Zealand visiting family and exploring its landscape. I have travelled the world and captured different cultures and inspiring landscapes that have influenced my craft.
In my travels I have learnt to paint with light after studying a Bachelor of Fine Arts at the University of Western Sydney in New South Wales, Australia. I have stayed in tune with industry trends by continuing my education at the Australian Centre for Photography (ACP) in Paddington completing a variety of courses.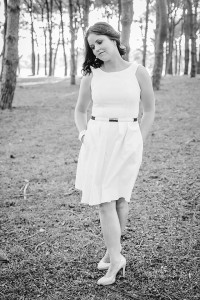 Photography is my life and I enjoy capturing special moments to tell stories. I document my life with a camera and you will rarely catch me without my camera.
I am a Sydney based photographer capturing Portraits and Wedding Photography serving Sydney and South Coast regions. I believe in making beautiful photos and plenty of personalised service for each and everyone of my clients.
I am a natural light portrait photographer, specialising in contemporary portrait photography. My aim during all sessions, is to capture a variety of stunning images compliment your style. All session are photographed by myself in a location of your choice such as a beach, park, or at your home. I ensure that all my clients are provided with a reliable and memorable photography experience.
On completion of your photography session I will put together an amazing slideshow showcasing your images that will help you create simply beautiful artwork which is tailored to your personality and home style.
Please feel free to contact me using the button below.
Don't forget to visit my facebook page for the latest photography news and inspiration. www.facebook.com/sarahstoryphotography